Continuing with the theme of Networking ICT Events to generate Leads, if we look at the reasons why B2B companies in the ICT Sector dedicate part of their marketing budget to the organization of Networking events, we will realize the importance of these. These reasons may be different depending on the size of each B2B company in the ICT sector: The smaller ones tend to have the main objective of accessing the notoriety that participation in papers can provide, while larger companies seek face-to-face contact with your current or potential customers.Let's see the main objectives by which ICT companies invest in B2B events to get an idea of the most important achievements we can achieve with its correct use: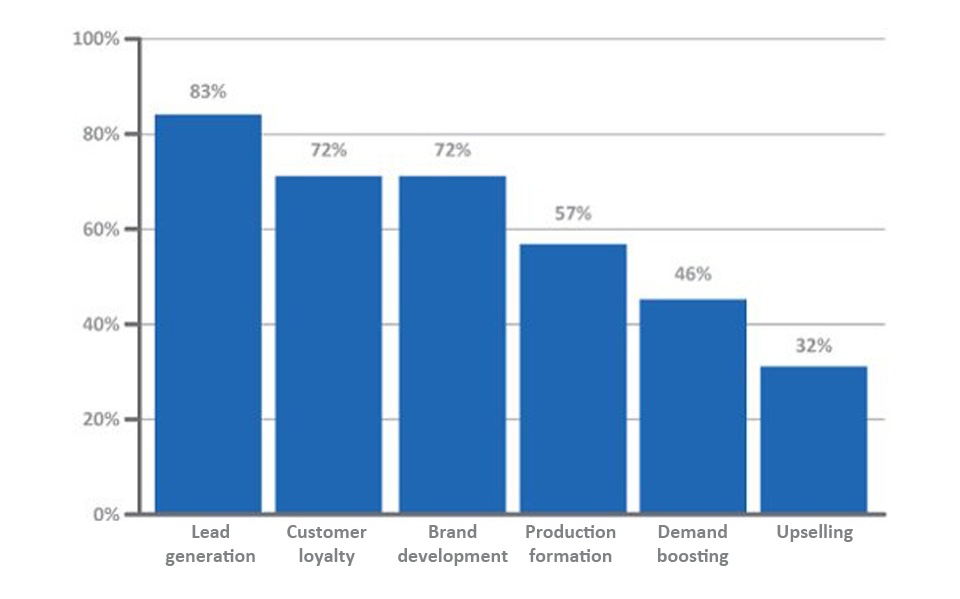 1. Lead Generation through Events
The key reason why B2B companies invest in participating or organizing their own event is their ability to identify and generate leads. Being part or being the unique protagonist of a Lead Generation event where your potential customers have decided to attend allows you to identify and adequately qualify your possible interest in your company's proposals.
2. Branding and Brand Awareness for B2B companies
Another very important reason that moves a B2B company to participate in an event of the ICT sector is its desire to present the values it transmits as an organization and contribute to the construction of its brand image. The organization or participation in Networking events allows brands to cultivate and express their main identity traits in a totally controlled manner. Through participation in events, a B2B company can communicate everything that is important to your brand (ideas, objectives, corporate values, etc.) in the exact form they need to convey. No interference or filters: directly.
3. Customer Engagement and Upselling
Corporate events offer you an unbeatable opportunity to retain your best customers. Through personal interaction with your clients, you can cultivate a lasting and loyal relationship. It is known by all marketing professionals that the strategies that contribute to a better loyalty and an increase in the value of each of the company's current customers are the greatest source of ROI. And the ROI is the Holy Grail of the marketing department. In every well-prepared and executed networking event, there is the opportunity to focus the attention of your clients on the products or services that your busy day-to-day life prevents you from knowing as you would like.
4. Training and Networking for the ICT Sector
The majority of the professionals that participate in a Networking event for B2B companies acknowledge having as objective the training, to know the last hour and the ICT tendencies in their field and the opportunity to interact with related professionals. The three objectives are powerful engines of attraction for our target group. Whatever the type of Networking event in which your company plans to participate or organize directly, you should focus your efforts on being able to offer valuable knowledge, demonstrate your leadership by providing keys to the future for the business and provide an environment where you can relate. This is the key to differentiate yourself from other offers and to remain for a long time in the minds of your current or potential customers.
When organizing your next participation in an event, do not go blind. Make sure you have everything planned. Establish reasonable expectations and objectives, plan, plan, and plan. Train your team, review your messages and gather as much information as possible from the participants before they arrive.
The details are important in Networking events for B2B companies in the ICT Sector that require a significant investment in time and money, so make sure that the entire team is ready to play the game. If not, talk to us. At PGR Marketing & Technology, we have been helping companies like yours to achieve their goals in generating leads and business opportunities for many years.