Train your Company in Online Marketing and Social Networks.


Just as services and products have changed the way we perceive them, then so has the way we understand Marketing. Nowadays it is essential to have an Online Marketing Strategy in place in our companies in order to keep growing every year.
This why we should look to rely on teams fully trained in Online marketing techniques, empowered to develop new initiatives and activities.
Our agency offers you personalised training for sales and marketing teams in IT Sector companies in a variety of subjects, the object being to gain greater insight into the online world and Internet Marketing practices, understand the new rules and discover all the tools and platforms of Online and Digital Marketing.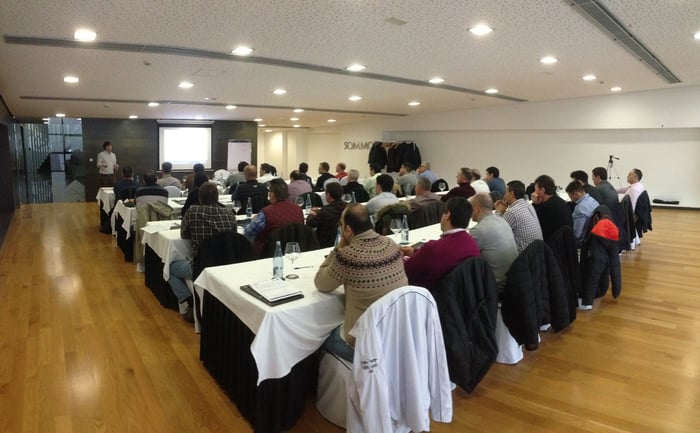 PGR offers the following Online Marketing Workshops and training activities:
General Vision on Online Marketing to gain an insight into all concerning Online Marketing: the elements it comprises, tools and strategies.
Inbound Marketing Workshop. Inbound Marketing methodology is a philosophy based on changing the paradigm of consumer habits in recent years as they buy and surf in new ways.
SEO Positioning Workshop. Discover how we should work and create our Web, Blog and Social Networks according to the rules of SEO Positioning in search engines.
Social Networks Workshops. It is not enough just to have social profiles. We must create a strategy in Social Networks, get the most from our profiles, choose the most ideal type of communication and set goals.
Workshop for social foresight via LinkedIn. Focused on use of the LinkedIn to undertake foresight research into clients. Optimization of our professional profile so our clients can find us and set a content strategy to win new business.
The above Online Marketing Workshops and Training activities can be run either at your offices or here at PGR via educational activities split over several days or in a single day's intensive Masterclass.
PGR offers corporate training and Online Marketing and Social Networking Workshops specially focused on B2B Companies in the IT Sector with the aim of generating qualified Leads while bringing up to date and optimising your departments.